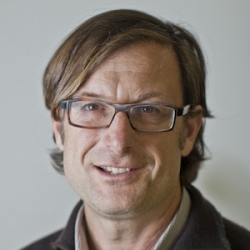 Phone: (415) 405-2162
Email: jmartel@sfsu.edu
Location: HUM 576
Office Hours:
Tue:
11:30 a.m. - 12:30 p.m.
Thu:
11:30 a.m. - 12:30 p.m.
James Martel is a professor in the Department of Political Science. He teaches courses in political theory, continental philosophy, anarchism, post-colonial theory and theories of gender and sexuality. He is the author of eight books, most recently  Anarchist Prophets: Disappointing Vision and the Power of Collective Sight (Duke University Press, 2022). For a preview of the Introductory chapter go to: https://www.dukeupress.edu/Assets/PubMaterials/978-1-4780-1841-4_601.pdf He previously published Unburied Bodies: Subversive Corpses and the Authority of the Dead (Amherst College Press, 2018); The Misinterpellated Subject (Duke University Press, 2017); The One and Only Law, Walter Benjamin and the Second Commandment (Michigan 2014); Divine Violence: Walter Benjamin and the Eschatology of Sovereignty (Routledge/GlassHouse 2011); Textual Conspiracies: Walter Benjamin, Idolatry and Political Theory (Michigan, 2011); Subverting the Leviathan: Reading Thomas Hobbes as a Radical Democrat (Columbia, 2007) and Love is a Sweet Chain: Desire, Autonomy and Friendship in Liberal Political Theory (Routledge, 2001). He is also co-editor, along with Dr. Jimmy Casas Klausen (Pontifical Catholic University of Rio de Janeiro) of How not to be Governed: Readings and Interpretations from a Critical Anarchist Left (Lexington, 2011). He is also the author of many essays, encyclopedia entries, book chapters and book reviews (for CV, see link).