Internships are an opportunity for students to gain real-world, professional experience. The right internship can jumpstart a student's career and clarify what they want to do after graduation. Internships are also a means to build a professional network and establish references for future employment.
This page and its links contain a range of internships in various political science fields, e.g., public service, issue advocacy and community engagement.
The Department of Political Science provides two for-credit internship courses that students register for and then complete under faculty supervision, namely PLSI 603/604 and PLSI 610/611 (see below for more information). We also offer other classes that may include community service learning components. Please note that not all internship courses are offered every semester.
Many of these resources are from outside organizations that are unaffiliated with San Francisco State University. Some, but not all, of these organizations offer paid internships.
Students are responsible for all internship applications. Likewise, the Department does not guarantee any student an internship. For internship classes, students should inquire with presiding faculty members. Students should apply to outside organizations directly.
The U.S. federal government offers many paid and unpaid internships. Interested students should consult with USA Jobs website.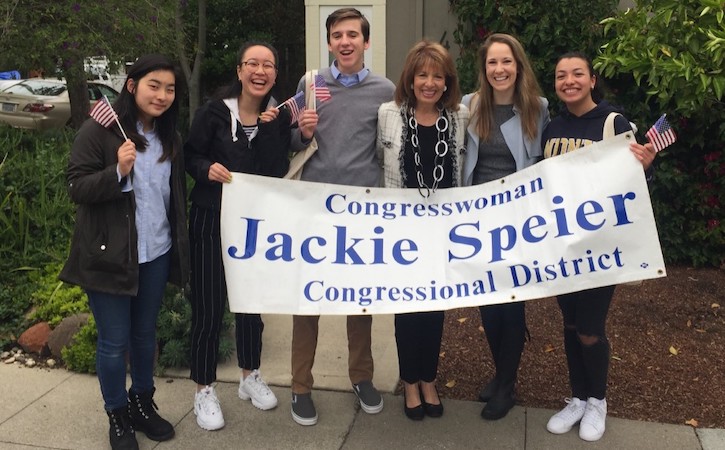 SF State PLSI grad Samanthan Logan interns with Congresswoman Jackie Speier.
Disclaimer: These listings are an assortment of political science-related opportunities within the greater Bay Area community. Inclusion of any particular internship does not connote Department or University support for that organization, representative, candidate or cause. Not all listed organizations will have current internship opportunities, and some organizations will accept student interns even if they don't advertise the positions. The Department encourages students to reach out to organizations that interest them; it never hurts to ask!