The Department of Political Science at San Francisco State offers B.A. and M.A. degrees, and coursework in American politics, comparative politics, political theory, public law and quantitative research methods.
Our students reflect the diversity of the San Francisco Bay Area and bring their experiences, insights, and knowledge to the classroom. Our program is particularly strong in comparative/non-Western political theory, with a regional focus on Latin America, the Caribbean and China; in the politics and electoral behavior of traditionally under-represented groups, especially Latino/Latina communities; and in contentious politics and social movements. We have a growing public law program, a young but highly competitive Moot Court team, and much-valued judicial internships. We pride ourselves on rigorous and interdisciplinary research and engaged pedagogy.
Our students gain expertise in political issues that have absorbed thinkers throughout the ages, studying the causes and consequences of political developments ranging from local elections to armed uprisings.
Most of our classes are "brick-and-mortar" courses that take place in the traditional classroom, but we now also offer a number of fully online courses.
Mission Statement
The Department of Political Science seeks to guide students towards becoming active and informed members of the community, locally and globally.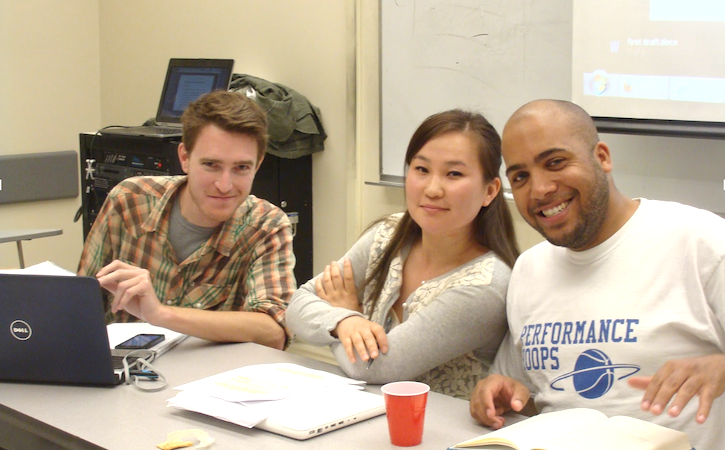 We train students in four subfields — American Politics, Comparative Politics, Political Theory, Public Law and Public Administration — with the aim of increasing their knowledge of the historical and geographical specificity of political power, institutions, values and practices, as well the ways in which these can be transformed. Our faculty supports students as they learn to think and act as conscious and fully engaged political agents, committed to social justice and political transparency and participation. Students leave the classroom with the knowledge and skills to open doors to diverse career opportunities.
PLSI Facts and Figures
The SF State Department of Political Science is a mid-sized department within the College of Liberal & Creative Arts. We have around 600 undergraduate majors, 50 minors, and 25-40 M.A. students.
In 2017-2018 we had 16 tenure-track and tenured faculty and another 11 long-term adjunct faculty who teach 1-3 classes per semester. We are primarily a brick-and-mortar program but also offer a number of fully online courses. Our ratio of tenure-track faculty-student ratio is around 50 to 1, though this ratio is closer to 25-1 when we include adjunct faculty (lecturers), who comprise an important part of our teaching staff.
Our student body is very diverse. As of fall 2017, 46 percent of our majors identified as Hispanic/Latina; 28 percent as Asian or another ethnicity; 7 percent as African-American; and 24 percent as white. Around 56 percent of our undergraduate majors are women. A considerable number identify as LGBTQ.