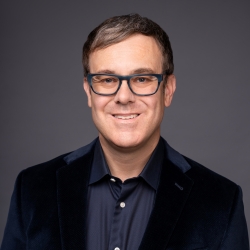 Mark Leinauer
Assistant Professor
Phone: (415) 405-0336
Email: markleinauer@sfsu.edu
Location: HUM 560
Office Hours:
Tue:
11:00 a.m. - 1:00 p.m.
on Zoom
Mark Leinauer is an assistant professor in the Dept. of Political Science, specializing in public law, the regulation of sexuality, judicial decision making, and the psychology of bias within the judicial function. His current research interests include the influence of gender and sexual orientation on judicial decision-making and the influence of disgust on the judicial evaluation of non-heterosexual parents. In his free time Mark camps, rides his bike up big hills, attends musical gatherings, travels when possible and attempts to play disc golf.
Leinauer is the author of two recent articles. "The Moral Sex: How Policing the Moral Development of Daughters Harms Gay Parents in Custody Disputes," appears in the Berkeley Journal of Gender, Law & Justice. "Toxic Sexuality: How Disgust at the Thought of Gay Male Sexuality Threatens the Parental Rights of Gay Male Parents," is forthcoming in the Arizona State Law Journal.
Prior to his academic pursuits Leinauer worked as a Criminal Defense Attorney, a Civil Litigator and a Judicial Clerk. Mark also has working experience with Equality California, the Berkeley Judicial Institute, the Center for Cities and Schools, the Earl Warren Institute on Law and Social Policy and S.P.U.R. (San Francisco Policy and Urban Research).
Leinauer has a Juris Doctorate from Washington University in St. Louis, a Master's Degree in Public Policy from the University of California (Berkeley) and a Ph.D. in Jurisprudence and Social Policy from the University of California (Berkeley).