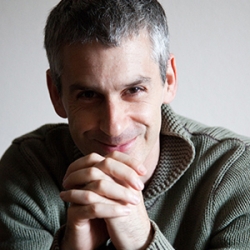 Phone: 415-338-1641
Email: belkin@sfsu.edu
Location: HUM 468
Office Hours:
Fri:
12:30 pm - 1:30 pm
Zoom (link in bio)
Professor Belkin specializes in military masculinity and sexuality in the armed forces, and his newest book is "Bring Me Men: Military Masculinity and the Benign Facade of American Empire, 1899-2012" (Columbia University Press, 2012). He has two dozen peer-reviewed journal articles, chapters, and books, including Counterfactual "Thought Experiments in World" Politics (Princeton University Press,1996, co-edited with Philip Tetlock).
Prior to his arrival at SF State, he was associate professor of political science at the University of California, Santa Barbara, associate professor of psychology at CUNY Hunter, visiting member of the political science faculty at Stanford University, MacArthur Foundation postdoctoral fellow at UC Berkeley, and pre-doctoral fellow at the Center for International Security and Arms Control at Stanford.
In that capacity, he has devoted considerable attention to the question of research translation, in other words how to use social science to engage with public,non-academic audiences. His research has been covered widely by the New York Times, Washington Post, Los Angeles Times, NPR, CNN and national network news. His e-book summarizing lessons he learned during the campaign to repeal the military's gay ban is How We Won: Progressive Lessons from the Repeal of 'Don't Ask, Don't Tell' (Huffington Post Media Group, 2011).
Website(s): Aaron Belkin's Professional Website