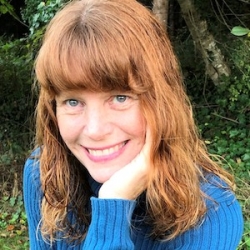 Nicole Watts
Professor and Department Chair
Phone: (415) 405-2470
Email: nfwatts@sfsu.edu
Location: HUM 304C
Nicole F. Watts is a professor in the Dept. of Political Science, where she teaches on social movements, comparative politics, nationalism, and the politics of the Middle East and North Africa. Her research interests include protest and dissent, ethnopolitical and national movements, state-society relations, and Kurdish politics and mobilization, particularly in Iraq and Turkey. She is a graduate of the School of Oriental and African Studies (SOAS) in London (1992) and the University of Washington in Seattle (2001).
Watts is the author and editor of two books as well as numerous chapters and articles. She is currently completing a book manuscript, tentatively titled Peshawa and the Protesters in the Dreamland, based on her research in the Kurdistan region of Iraq. Her most recent publications include a 2017 chapter, "Re-Claiming Halabja," in The Kurdish Question Revisited, ed. Gareth Stansfield and Mohammed Shareef (London and New York: Hurst and Oxford University Press) and "The Spring in Sulaimani: Kurdish Protest and Political Identities," in Political Identities and Popular Uprisings in the Middle East, ed. Shabnam Holliday and Philip Leech (London: Rowman and Littlefield Publishers, 2016). She is also an occasional contributor to the Washington Post/Monkey Cage.
Watts co-edited (with Elise Massicard) Negotiating Political Power in Turkey: Breaking up the Party (Routledge 2012), and her book Activists in Office: Kurdish Politics and Protest in Turkey was published by the University of Washington Press in 2010. The Turkish edition, Sandıkla Meydan Okumak: Tűrkiye'de Kűrtlerin Siyasi Yolculuğu (translated by Bilgesu Sűmer) was published in 2014 by Iletişim Publishing in Istanbul. Her work has appeared in a number of other refereed journals, including the International Journal of Middle East Studies; New Perspectives on Turkey; and Ethnopolitics.
Watts makes regular visits to the Kurdistan region of Iraq and has presented papers at many conferences and centers around the world.