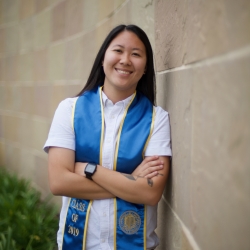 Since graduating from SF State, Emily relocated to San Diego, looking for jobs in higher academia and preparing to apply to political science Ph.D. programs in California, including UCSD, UCLA, and UC Berkeley.
From her cohort to the political science faculty to the courses she took, the MA program helped Emily further realize her passion for politics and education. At SF State, she taught an undergraduate course, learned under some of the top scholars in Northern California, and created friendships with peers with whom she will always be grateful.
Advice for current and future PLSI students:
As cliche as it sounds, find the niche you love and stick with it! I found my niche in political behavior and voting trends and am excited to continue research in this area of political science. So when the world tells you that political science is a worthless career path, remind yourself that politics is everywhere and in everything and that as long as you love it and put in the work, you'll find a path forward.