The Political Science SF State Scholars Blended Program (Undergraduate and Graduate) provides an accelerated route for students to enter a competitive workforce in government, law, business, teaching and/or to better prepare them for more advanced graduate training in doctoral programs and law schools.
Start your graduate work while still an undergrad! Through the Political Science SF State Scholars Blended Program students will be able to begin their advanced degrees early, allowing them to spend more time on specialized research, work more closely with SF State faculty, and save money and time covering the costs of an M.A. degree. The program may be done part time or full time.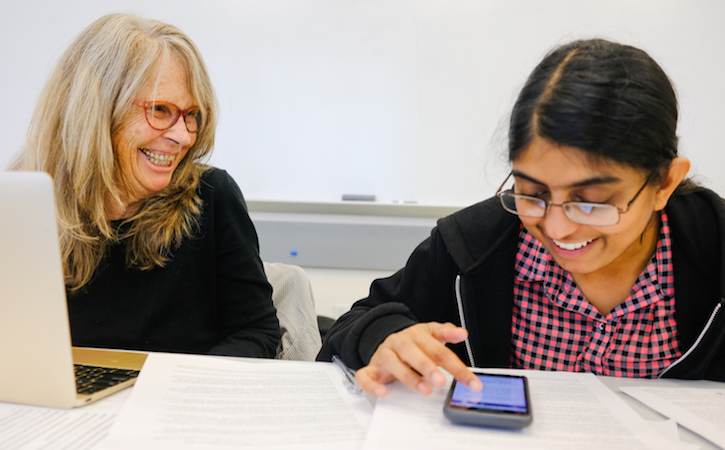 Admission Eligibility
Undergraduate students interested in an accelerated pathway to a graduate degree through the San Francisco State Scholars Blended Program must be sponsored by a faculty advisor in our program. This does not require a letter, but the faculty member needs to be willing, if contacted, to testify to the applicant's ability to succeed in the program.
Students must have completed 18 units of core PLSI major coursework that includes PLSI 200, PLSI 250 OR PLSI 275, PLSI 300/304 or their transfer equivalents, PLSI 302GWAR and one upper-division PLSI class, with a cumulative PLSI GPA of 3.5 or above;
Students must have a minimum 3.0 cumulative GPA or 3.0 GPA in the last 60 semester units;
In general, students should apply to the program before they complete 90-105 semester units (consult with our advisors) and before enrolling in a senior capstone course.
Students must not be declared in another major or second baccalaureate.
Students must submit a San Francisco State Scholars Program application that includes a Planned Course of Study.
Criteria for Student Continuation and Transition to Graduate Status
Students must maintain a minimum 3.3 cumulative PLSI GPA including graduate coursework to transition to graduate status. Progress toward degree is required. PLSI 700 must be taken first fall semester the student is admitted to the blended program.