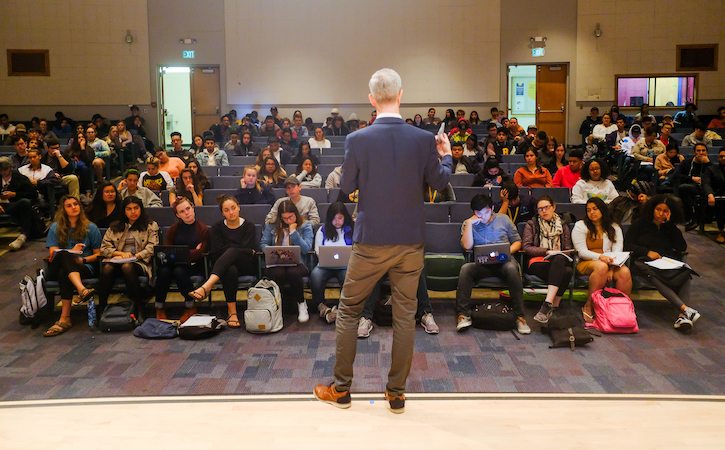 The Internship Program is designed to provide students with an opportunity to receive academic credit in conjunction with internships related to politics and government, non-profit issue advocacy, community organizing, or other politics and policy related work.
Students can receive four (4) units of Political Science elective credit by registering for the Internship Course and Seminar, PLSI 603 and PLSI 604. Registration for PLSI 603/604 requires instructor approval. Students may only register for PLSI 603/604 during the semester in which they are working the internship.
Course Requirements
Student interns should work 12-15 hours per week (approx. two full-time work days)
Student interns are required to attend all scheduled Internship Seminar meetings during the academic semester
Student interns will produce several written assignments related to their internships
Pre-Registration
Students are required to attend a Pre-registration Orientation and Information meeting with the instructor. If you cannot attend that meeting, you should arrange to meet individually with the instructor.
Students who attend the pre-registration meeting will be given priority registration status. Students are required to search for and obtain their own internship placement. The Internship Program does not place students directly with internships.
The Internship Program will provide information and other guidance in order to assist students obtain an internship placement. To begin your search, you should contact the Political Science Department staff in HUM 304.
Important Note
Registration for PLSI 603/604 is conditional on instructor approval. Registration approval will be revoked if a student does not obtain an instructor approved internship by the deadline. The deadline for obtaining an internship is the first week of Spring classes.
For more information
Prof. Jason McDaniel
Political Science Department
mcdaniel@sfsu.edu