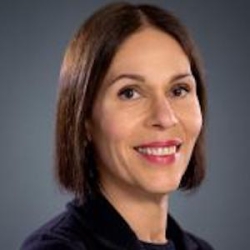 Mimi Glumac
Lecturer Faculty
Phone: (415) 338-2247
Email: mimiglumac@sfsu.edu
Location: HSS 232
Office Hours:
Mon:
10:00 a.m. - 12:00 p.m.
and via Zoom by appointment
Mimi Glumac is a Lecturer in the Political Science and Criminal Justice Studies Programs at San Francisco State University. Originally from San Francisco, she received her B.A. in Criminal Justice from San Francisco State University (2001), and her J.D. from the University of San Francisco School of Law (2004). While in law school, she served as a Judicial Extern to the Hon. Carlos T. Bea, senior United States Circuit Judge of the Ninth Circuit Court of Appeals. After graduating law school, Ms. Glumac worked as a Staff Attorney at the Ninth Circuit Court of Appeals in San Francisco, specializing in Federal Appellate Motions, Certificate of Appealability Requests in Habeas Corpus Appeals, and Prisoner Civil Rights Appeals. She also taught Legal Writing and Research and Moot Court at UC Hastings College of Law, instructing first-year law students in legal research and analysis, effective advisory and persuasive writing, and appellate oral advocacy. Following her tenure at the Ninth Circuit Court of Appeals, she worked in private practice as an Associate at Gordon & Rees LLP with the Commercial, Business and Tort Litigation Groups in the San Francisco offices. Ms. Glumac is also a successful entrepreneur, founding a Professional/Personal Image Consulting business that caters to individuals and C-level executives in technology, marketing, law, wealth management, and pharmaceutical industry, and as advisor to fashion focused tech-startups and e-commerce sites. She is a member of the California Bar Association.