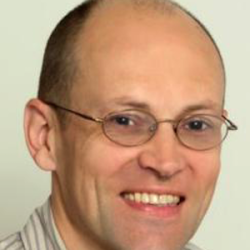 Andrei Tsygankov
Professor
Phone: (415) 338-7493
Email: andrei@sfsu.edu
Location: HUM 526
Office Hours:
Wed:
4:30 pm - 5:30 pm
(or by appointment)
Andrei P. Tsygankov is Professor at the Departments of Political Science and International Relations. He teaches Russian/post-Soviet, comparative politics, and international politics. He is a graduate of Moscow State University (Candidate of Sciences, 1991) and University of Southern California (Ph.D., 2000).
Tsygankov is a contributor to both Western and Russian academia. In the West, he co-edited collective projects, and he published multiple books including Anti-Russian Lobby and American Foreign Policy (2009), Russia and the West from Alexander to Putin (2012), The Strong State in Russia (2014), The Routledge Handbook of Russian Foreign Policy (2018, editor), Russia and America (2019), as well as many journal articles. Tsygankov also published well-received textbook Russia's Foreign Policy (2006, five editions). In Russia, his best-known books are Modern Political Regimes (1996), Russian Science of International Relations (2005, co-editor, also published in Germany and China), Sociology of International Relations (2006, co-authored, also published in China), and Russian International Theory (2013, two editions).
Tsygankov has spoken at various forums in Berkeley, Stanford, World Affairs Council, and other venues in the Bay Area and outside. He also served as program chair for the International Studies Association (ISA) conference, the largest scholarly association in this field.