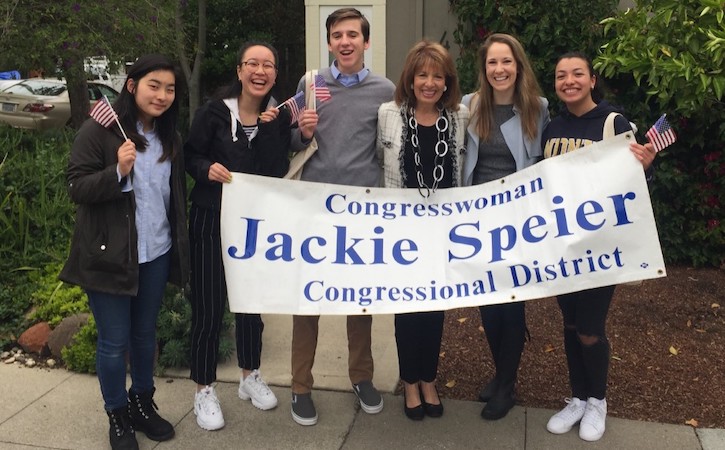 Overview
Internships are an opportunity for students to gain real-world, professional experience. The right internship can jumpstart a student's career and clarify what they want to do after graduation. Internships are also a means to build a professional network and establish references for future employment.
This page and its links contain a range of internships in various political science fields, e.g., public service, issue advocacy, and community engagement.
The Department of Political Science provides two for-credit internship courses that students register for and then complete under faculty supervision, namely PLSI 603/604 and PLSI 610/611 (see below for more information). We also offer other classes that may include community service learning components. Please note that not all internship courses are offered every semester.
Many of these resources are from outside organizations that are unaffiliated with San Francisco State University. Some, but not all, of these organizations offer paid internships.
Students are responsible for all internship applications. Likewise, the Department does not guarantee any student an internship. For internship classes, students should inquire with presiding faculty members. Students should apply to outside organizations directly.
The U.S. federal government offers many paid and unpaid internships. Interested students should consult with 
USA Jobs website.
Disclaimer
These listings are an assortment of political science-related opportunities within the greater Bay Area community. Inclusion of any particular internship does not connote Department or University support for that organization, representative, candidate, or cause. Not all listed organizations will have current internship opportunities, and some organizations will accept student interns even if they don't advertise the positions. The Department encourages students to reach out to organizations that interest them; it never hurts to ask!
Department of Political Science Internship Courses
PLSI 603/604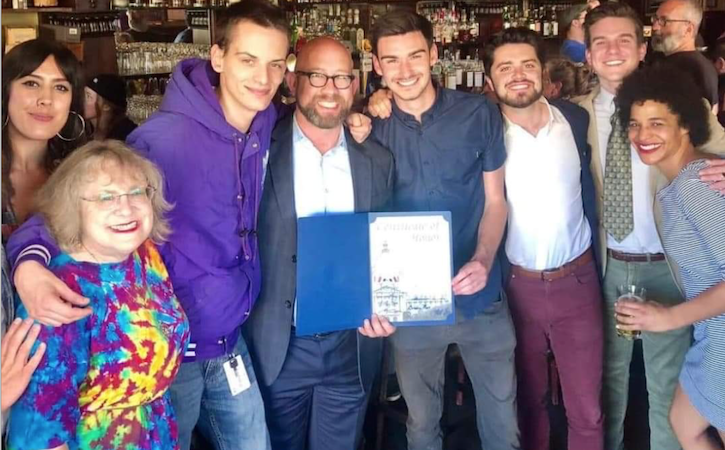 PLSI 603/604 is an opportunity for students to earn academic credit by interning in political or political adjacent fields, such as government, non-profit issue advocacy, and community organizing.
In conjunction, PLSI 603 and 604 are worth four Political Science elective units:
PLSI 603 (three-units) is the internship. Students are responsible for searching for and obtaining their internship placements. Participants will work 12-15 hours per week at instructor-approved organizations.
PLSI 604 (one-unit) is an on-campus seminar comprising several mandatory meetings and internship-related written assignments.
Before registering for the course, students must attend an orientation meeting with the presiding instructor. Those who cannot attend the orientation should promptly arrange to meet with the instructor individually.
Students who attend the orientation will be granted priority registration status for the course.
As stated above, students are responsible for securing their internships. However, there are resources elsewhere on this page that will help guide them in their search.
PLSI 603/604 is conditional on instructor approval. Students who have not locked down an instructor-approved internship by the first week of the Spring semester will lose their registration in the course. Please note that you may not receive credit for this course after you have already worked for or interned at an organization.
For more information, please contact Prof. Jason McDaniel by email at mcdaniel@sfsu.edu.
PLSI 610/611
PLSI 610/611 is a four-unit judicial internship that pairs undergraduates with San Francisco Superior Court Judges. This internship is especially valuable for students planning to apply to law school. It is divided into two parts:
PLSI 610 is the internship itself, a weekly ten-hour commitment at the courthouse, working directly with an SF judge and their staff (three units).
PLSI 611 is the class, a weekly fifty-minute group meeting on campus with the presiding instructor (one unit).
Interested students should not register for the course in advance but instead email a PDF to Professor Nick Conway at nickconway@sfsu.edu before the end of the semester prior to the internship. The pdf should contain the following:
A one-page resume with your current contact information, and
A brief statement addressed to coordinating Judge Gail Dekreon on why you want to participate in the program, what you hope to gain from this internship, and how serving the San Francisco Superior Court fits in with your post-graduate careers. You should also indicate which court division(s) (criminal, civil, family, drug, veterans', traffic, housing, juvenile, young adult) you want to work in and why.
Please note that PLSI 610/611 has limited seats and is generally competitive--no student is guaranteed an internship. Selected applicants will receive an add code during the first week of the semester when the internship takes place to register for the course. Students must apply by the deadline to be eligible for consideration; check with Prof. Conway for the specific deadlines.
For more information, please contact Professor Nick Conway by email at nickconway@sfsu.edu.
Service Learning
In partnership with the Institute for Civic and Community Engagement, the Political Science Department offers several courses that include the possibility of earning service-learning credit. To earn service-learning credit, students undertake a community service learning (CSL) project with an approved organization.
CSL courses are designed to help students apply theoretical classroom knowledge to structured, hands-on community-based experiences. CSL courses provide structured critical reflection and opportunities for professional development. CSL offers structured opportunities for professional training and supervised skills-building. Community partners benefit in myriad ways as well.
For additional information, visit the CSL website.
PLSI courses with service learning options:
PLSI 408/LTNS 670 Mexican Politics and Society
PLSI 424/SOC 424/IR 424 Social Movements
PLSI 462 Applied Public Opinion Research
PLSI 463 The Politics of Immigration in the United States
PLSI 472 Civic and Political Engagement
PLSI 473 California Politics and Government
PLSI 475/USP 485 San Francisco Political Issues
PLSI 560/USP 560 Urban Poverty and Policy
PLSI 603/USP 603 Public Service Internships
PLSI 604/USP 604 Internship Seminar
PLSI 512GW Urban Politics and Community Power - GWAR
Organizations That May Offer Political Science Related Internships
Careers
Visit our Careers page on this website to view possible careers with a Political Science degree.